Birthplace of Pistachios
Iran is the birthplace of pistachios.
The story of the "Persian Pistachios" is as old as our ancient land. Iran is the largest producer of pistachios in the world. In the 98/99 agricultural year, more than 60 percent of the world export of pistachios was provided by Iran.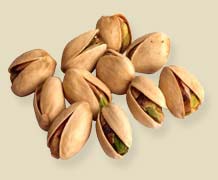 What distinguishes Iranian pistachios from its rivals is not only its exquisite taste, elegant shape, diversity of its variations or miraculous nourishing properties but also Iranian Pistachio has never been genetically manipulated and no hormonal or chemical agents are used in its growing.

In Arian Milan, we have put modern technology at the disposal of this ancient heritage. Our pistachios are gathered, processed, fumigated and stored with approved hygienic methods. All the stages of this operation are carefully monitored by our quality control team.